Sign up to my email list!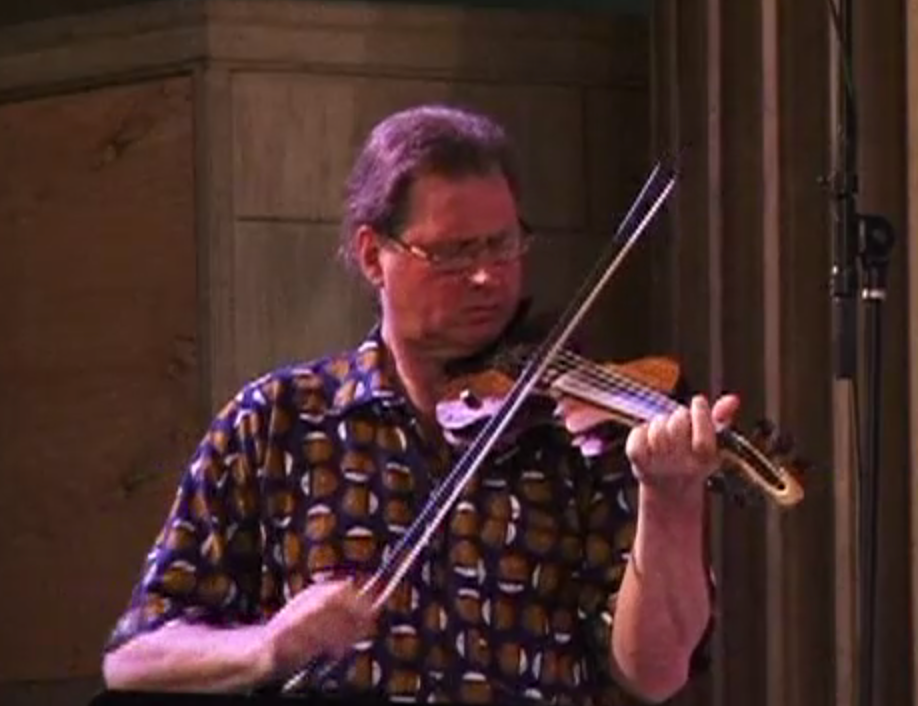 Derrik_Jordan_-_Looper_solo_-_Windham_Loops.mp4
Derrik Jordan performing the improvised solo from Windham Loops on 5 string electric violin with looper (July 2011).
>>>><<<<
Living in southern Vermont and playing throughout the northeast, Derrik Jordan has sung national jingles, worked with many bands and has had his songs recorded by other artists, but what really excites him is writing, recording and performing his original music for people. "Creating live music is a sacred trust. That moment of ecstatic communion when performer and audience become one is one of life's greatest experiences," says Jordan.
As a recording artist on Worldsoul Records based in Putney, Vermont, award-winning singer-songwriter and composer, multi-instrumentalist (electric violin, percussion, guitar, kalimba, ngoni and piano), producer and teacher, Jordan is used to wearing a lot of hats. "Brazilliance – Everyone Loves Brazil," a 29 track double CD, showcases the best of his original sambas and bossa novas written over the past 3 decades in the classic and timeless Brazilian style. It contains a new recording of his song "Share Your Love," first released by Angela Bofill in 1978 on her debut album "Angie" for Arista Records. "Expecting A Miracle," an acoustic-pop-soul CD he co-produced with Tom "T-Bone" Wolk (Hall & Oates, Saturday Night Live Band), features top NYC musicians Marc Shulman and Ben Wittman on guitar and drums. "Speak Through Me" from the CD was awarded 1st place (Gospel-Inspirational) and 2nd place overall out of 32,000 songs in the 2004 USA Songwriting Competition, the world's leading international song contest. His CD "Touch The Earth," an environmentally themed concept album, was produced by Jordan and he sings and plays most of the instruments on it. The songs are recorded in a variety of world music styles (reggae, afro-pop, samba, salsa and funk). "Something's Gonna Change" from the CD won top honors as 2002 Reggae Song of the Year from Just Plain Folks, the world's largest songwriter organization.
He has released five CDs under the name SuperString Theory (including 2007's "SuperString Theory Goes To Senegal"), showcasing his 5-string electric violin in a variety of world fusion settings (African, Middle Eastern and Asian) with exotic instruments like hoddu, balafon, kora, didgeridoo and sitar and featuring award-winning NYC free jazz singer Lisa Sokolov and Ethiopian vocalist Helen Kerlin-Smith (aka Helen Helu). In 1992, Jordan made his national debut as a recording artist on "Right As Rain," a CD benefiting the Rainforest Action Network that featured Jerry Garcia and Paul Winter.
He has studied percussion with his mentor and master drummer Milford Graves and composition with Henry Brant and Vivian Fine at Bennington College in the 70's. In his journey to further develop his craft he has traveled to Brazil, Trinidad, Ghana, Israel and Senegal. He has produced jazz, spoken word, Native American (Red Thunder Cloud - Songs And Legends Of The Catawba) and award-winning folk (Tom Neilson) and children's independent recordings (Gary Rosen).
He performs in many bands including Tony Vacca's World Rhythms, Impulse Ensemble and Natural History. "Sky Mirror" a piece he composed for shakuhachi, string quartet and electric guitar won the Shakuhachi Chamber Music International Prize 2008. The Vermont Symphony Orchestra commissioned him for their 2009 Made In Vermont Fall Festival Tour for which he wrote "Odzihozo and the Lake." It was performed in 10 venues around Vermont in the fall of 2009.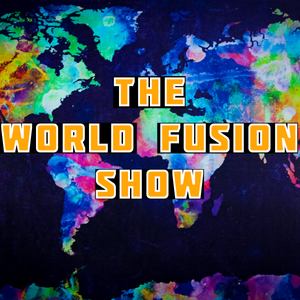 Derrik Jordan currently is the host and producer of the national award-winning public access TV show and podcast - The World Fusion Show, which brings you the leading innovators in World Fusion music. Produced in Brattleboro, Vermont at BCTV and featuring interviews, video clips and live in the studio playing with some fantastic World Fusion composers and musicians. A new show is released every 2 weeks.
The World Fusion Show won the Best Entertainment And Arts Series in Public Access TV 2019! 
The World Fusion Show is currently being shown on 100 community TV stations in 26 states.
A Worldsoul Records production    www.derrikjordan.com
Check out the video version of the show on the YouTube channel
Or on Facebook
Podcasts are on Soundcloud and iTunes